What`s going on in London 2017
London is one of the busiest cities in the world and there is always something happening no matter what time of the year. So have a look at what`s on this month and book a taxi and let us drive you there in style.

London 2017
Dec - Feb (The Chilly Months!)
London is a vibrant and multi cultural city of the world and there is always something going on 365 days a year and we would love to take you there. Below are a selection of events that are happening in the next few months.
If you want to go to any of these events then please call us on 020 8878 7777 and we would be more than happy to drive you there safely and in comfort and share some of our local knowledge on the way.
Les Miserable the Musical
Cameron Mackintosh's legendary production of Boublil and SchÖnberg's Les Misérables at the Queen's Theatre is a must see and is still breaking records. For more information please visit their website.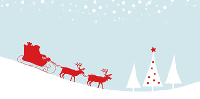 November 10th - January 4th - Winter Festival at Southbank Centre
The Southbank centre on the Thames sees a dramatic transformation in winter time! The festive season sees a Nordic Landscape come to town complete with a huge Norwegian tree, Scandinavian decorations, market and many other events suited for this season.
There are a whole host of free and ticketed events that are suited for all ages and a great place to bring the family along to enjoy this exciting time of year. Choirs, dancing and theatre is all part of the festivities on offer as well tasty seasonal food and drink to keep you going while you browse for that all important unusual Christmas gift. To keep the children happy there are special entertainment put on to keep everyone happy.
To find out more about the Winter Festival please see the information page on the event.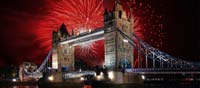 31 December 2017 - New Year`s Eve Celebrations
London on New Year`s Eve/Hogmanay can have some of the biggest celebrations in the world. It is a great place to see the fireworks, have a few drinks and even enjoy some comedy. In 2014 tickets were needed for the first time due to the events popularity. The main event takes place with Big Ben`s famous bongs and then a huge fireworks display will start, actually the largest in the UK.
For more information on the festivities going on please visit their website.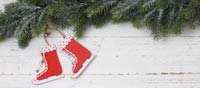 Ice Skating in London
Throughout December and on to February in certain locations
At this time of year many people think about their childhood and skating on the ice. London is a great place over christmas to go ice skating, for example the very popular and historic Hampton Court Palace, Natural History Museum Ice Rink, also the stunning Somerset House.
For more information please go to the Visit London website for more details on where to ice skate in London.
Hampton Court Palace Ice Rink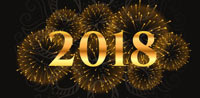 1 January 2018 - New Year's Day Parade
Why not join the parade on New Year`s day to clear the cobwebs away after all the partying the night before. This fantastic annual parade consists of over 8000 performers from all over the world and this year is their 30th anniversary. The festivities involve an array of artists from dancers, acrobats, cheerleaders, musicians and performers. The parade can be viewed easily along it`s route for free starting in Piccadilly at 12pm and ending up at Parliament Square at 3.30pm, marching through Regent Street, Waterloo Place and Trafalgar Square.
For more information please visit their website.