Car Service To Your New Year Party
If you are going to the New Year Party in central London or a friend`s Party then please call us early on 0208 878 7777 to arrange a Car Service and let us drive you there in comfort and on time and take the hassle out of travelling in the festive period.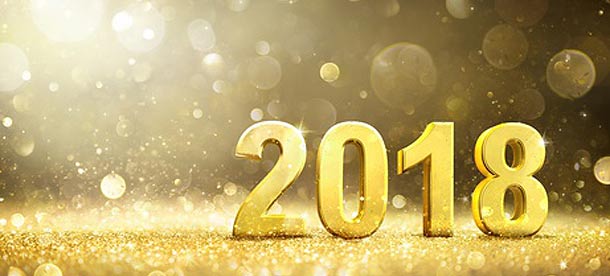 New Year Is Coming Soon Have You Booked A Car Service For That Celebration?
LONDON: NEW YEAR'S EVE 2017
It happens every year. You try to keep your expectations low by telling yourself it is just another night, but this never quite satisfies.. You really want a night to remember, but all this pressure to have a good time often ends in an anti-climax.
But what if we offered you choices that could almost guarantee an outstanding evening to see out the old year and welcome in a new?
Book early to avoid disappointment.
OUR TOP 5 THINGS TO DO ON 31ST DECEMBER 2017
1. THE FIREWORKS: London River Thames. Southbank.
Nearest tube: Embankment, Waterloo, London Bridge, Barbican, Monument.
For tickets to the actual event: http://www.visitlondon.com/
Or choose one of the many venues nearby that will give you a great view of the city's famous fireworks:

Riverside Rooms (Tickets from £249): Situated on the Southbank, the Riverside Rooms New Year's Eve Party boasts one of the best views of the fireworks and they host an incredible party. Ticket includes a 4-course meal, unlimited beer/wine and exclusive access to the viewing platform at midnight.
Boat Party: Golden Sunrise (Tickets £185) Blackfriars: Climb aboard the boat and enjoy spectacular views of the fireworks as you cruise down the Thames; inclusive drinks, a buffet and a DJ accompany this wonderful show. Dance away until the early hours of 2018 with friends old and new!
Tattershall Castle and The Yacht London also put on a great NYE boat party.
2. ROLL BACK THE…DECADES:
The Prohibition Party: Wandsworth, Website: https://www.designmynight.com/
Tickets from £10. 8.45pm til late.
A live band, a secret casino and special cocktails in brown paper bags – absorb yourself in 1920s decadence! Total escapism! Dress the part.
The Blitz Party: Shoreditch.
Tickets from £55. Opens at 9pm.
Soldiers and land girls dance the night away to a live big band. There is even a pre-party dance class to perfect your moves! 1940s dress is compulsory.
3. NEW YEAR'S EVE DINING:
Your friends, some delicious food, wine and a great catch up; dining at new year is a great way to give structure to your evening. You can dance it off later.
Choose a table with a view, splurge on a Michelin starred restaurant, experience the quirky or go simple and romantic.
Listing are available here in the autumn: https://www.designmynight.com/
4. NEW YEAR'S EVE AT THE COMEDY STORE: Piccadilly
Start your evening with laughter to get you in the perfect mood to celebrate the long night ahead.
Doors open at 5pm. Show 6pm – 8pm. Tickets from £32 (Early Bird £27)

5. NEVER WANT THE NIGHT TO END?:
NYE Party at Roadhouse Covent Garden: Got too much energy? Want to party all night? Then the NYE party at the Roadhouse could be the choice for you.
Doors open at 6pm. Tickets from £30 (Early Bird £20)
Live entertainment from The Tide, DJs, flair bartenders, party cannons and prop boxes; you can even watch the fireworks on giant screens. Website: https://www.designmynight.com/
You will be in no doubt as to what night you are celebrating in this electrifying atmosphere – this is a perfect place to end up on the biggest party night of the year.
New Year`s Eve Checklist
Things to remember to make that night go without a hitch:
Book a Car Service in advance to take you to your party and pick you up when it`s finished
Wrap up warm if you are seeing the fireworks
Bring a bottle if you are going to your friend`s house
Decide on your New Year`s Resolutions
Remember the words to the classic Auld Lang Syne
This should help with the festivities at 12am:
Auld Lang Syne
Should Old Acquaintance be forgot,

and never thought upon;
The flames of Love extinguished,
and fully past and gone:
Is thy sweet Heart now grown so cold,
that loving Breast of thine;
That thou canst never once reflect
On old long syne.

CHORUS:
On old long syne my Jo,
On old long syne,
That thou canst never once reflect,
On old long syne.